The time to move forward to your dreams and future is right now.
OTHER RECENT & UPCOMING BOOK RELEASES
Kevin Harrington, original Shark on Shark Tank, has released a new book co-authored by Lori McNeil, with other contributors.
Learn the habits that produce happy achievers…in this newly released book with contributing author,
Lori McNeil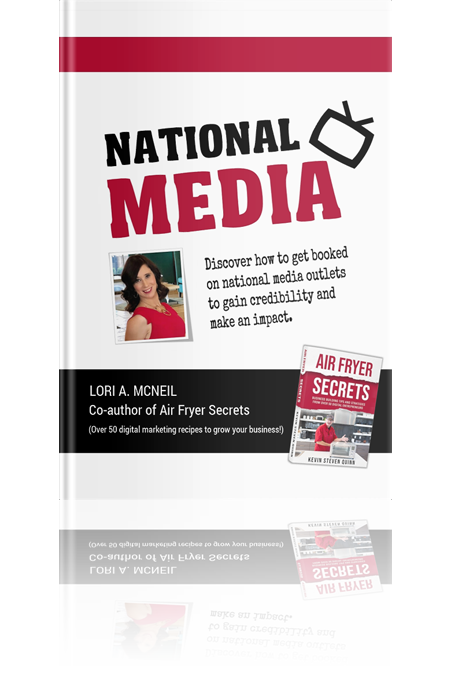 Lori McNeil's contribution to this upcoming book will help you discover how to get books on national media outlets to gain credibility and make an impact.
TRAINING AND COACHING SUITED TO YOUR NEEDS
If you are an entrepreneur, Lori's workshops can help you with everything from the fundamentals of business, to improving communication.
From seminars to keynotes and interactive forums, Lori offers effective training and support to large businesses and groups of small businesses.
Lori has a passion for education, and am grateful to offer lectures or speak, to help inspire the next generation of business and community leaders.
Society's success ultimately hinges on the spirit and vision of each individual.  Through personal coaching, Lori can help you reach for the best in yourself.
I feel immensely blessed to be able to work with people who aspire to be better, and to improve the world around them. So I strive always to give back in meaningful ways. Literacy promotion and advocacy, supporting our troops, and seeking to inspire and educate the rising generation are a few of the ways I try to return to the world the joy and success I've experienced.
As an entrepreneur who loves to see others reach their goals and achieve their dreams, my passion is to inspire, to educate, to coach and to build. This spirit has been with me since as far back as I can remember. Even as a child, I was embued with the desire to reach beyond myself, to make new things, and to succeed. And now I find satisfaction in helping others find their own vision, purpose and success.