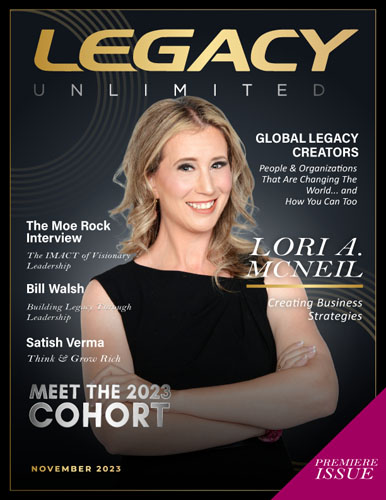 Legacy Unlimited Magazine - Premiere Issue
The premiere issue of Lori McNeil's Legacy Unlimited magazine is finally here and available for purchase in digital and glossy-print formats!
The digital version is available for $1.99 and the printed version is available for shipment to addresses in the United States for $29.95 (digital download also included).  For international customers interested in a printed copy, please email us.
Also, in January 2024, customers will have the option to purchase an annual subscription to Legacy Unlimited, which will be available for $22.49 per issue (25% off the single-issue price).